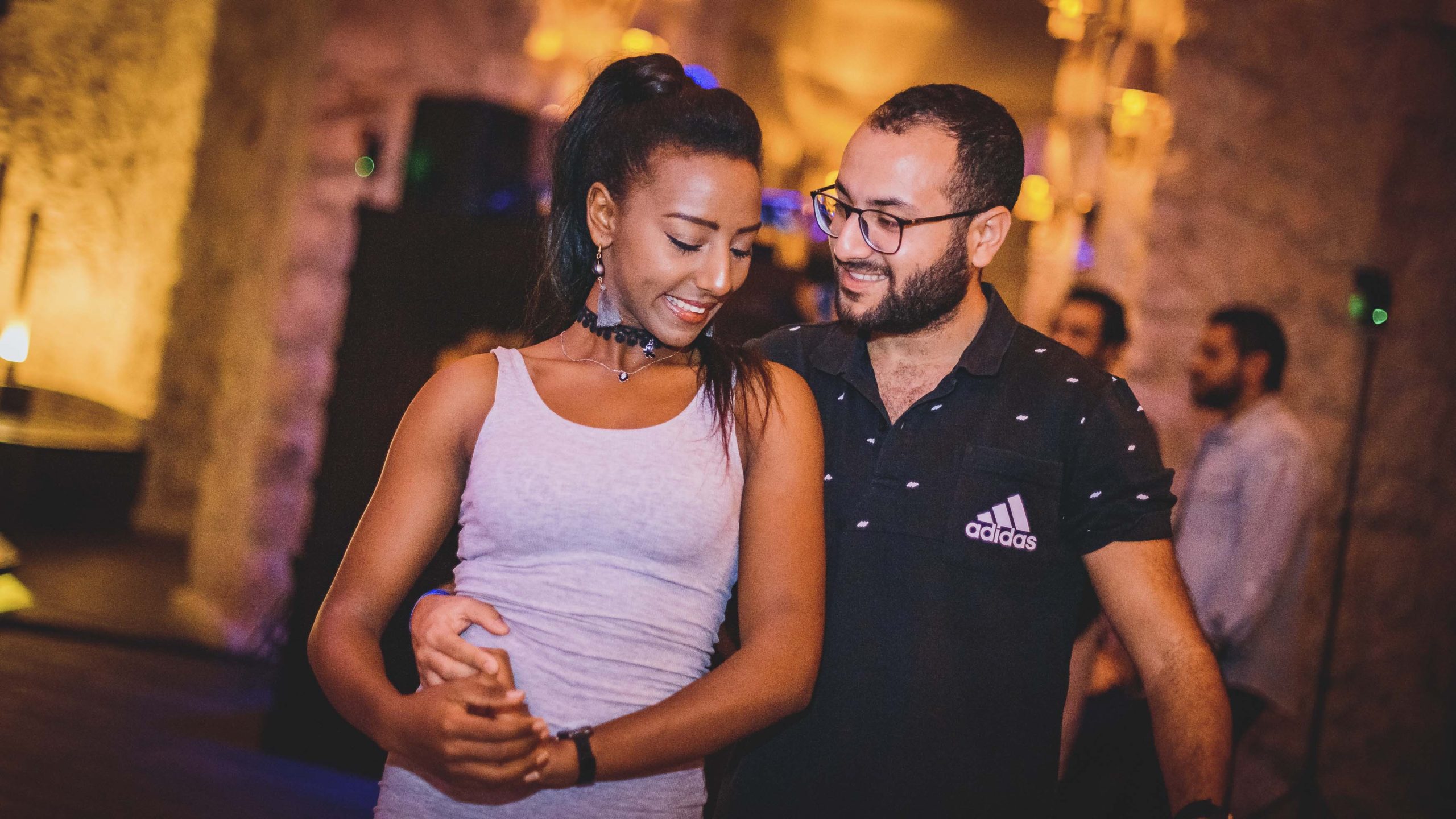 Five Reasons to Start Dancing!
Are you considering taking a dance class, but haven't been able to bring yourself to do so yet?  Do you have a partner who you want to persuade to dance? I'll give you some compelling arguments here.
I myself was similarly skeptical when I immersed myself in the more adult world of dance at the age of 40, but (!!!) once I tried it I was quickly convinced and have been passionate about it for 10 years now. Here I have 5 compelling reasons for you to start dancing.
1. Dancing is good for your health – body and mind!
Dancing and exercise are known to boost physical and mental health, but how?
Mobility and agility as well as motor skills are required, and the cardiovascular system is stimulated. This not only improves fitness, endurance and mobility. And the head? Dance courses may not make you a genius overnight, but the new movement patterns and the self-determined application in your own variations as well as the quick decision-making processes serve to form new synapses and promote creativity.
Long-term studies by the Albert Einstein College of Medicine in New York even show a preventive effect against dementia – the risk of developing the disease fell by 76% in the studies. It has been proven that this can also be transferred to other neurological or neurodegenerative diseases such as Parkinson's. Are you interested in the study? There is more information here.
Dancing is good for the mind even when there is no risk of illness. Dancing promotes creativity and enables one's own individual expression through movement. In couple dance there is also the opportunity to combine and vary learned techniques and figures into complex movement patterns – an activation of body and mind in creative and "communicative" togetherness.
2. Dancing connects – expand your circle of friends
In a dance course you get to know a lot of new people, by changing partners in our workshops and courses. You can even come alone and the regular appointments let you grow together as a group. Groups of friends are often formed at socials, practicals and parties where you always meet familiar faces or you come together and give encouragement. In dance courses you learn together, motivate each other, learn to develop your communication skills and work in a team.
3. Dancing makes you happy and reduces stress
Endorphins and dopamine, happiness hormones, are released when we dance, we laugh together and share a sense of achievement. At the same time, cortisol, a stress hormone, is broken down in the body. Dancing is therefore a perfect balance for a stressful day at university or at work.
4. Dancing is a confidence booster
Chin up, chest out, stomach in – in the dance class you practice an upright and proud posture that also influences your appearance in everyday life. The sense of achievement and the social contacts, as well as being challenged on the dance floor, strengthen your self-confidence and give you inner support. Making mistakes will be part of it and you will be able to laugh about them together and overcome difficulties. Wouldn't that also be nice for everyday life? Our dance teachers are edutainers and want to convey the content to you in a fun way, so that you can learn from mistakes and deal with them constructively. When dancing, I often slip into a role, just like in acting. Over time, it has become easier for me to become more extroverted in everyday life, to address people and to speak louder.
5. Dancing is culture
Last but not least – dance is an art form and a cultural asset. It enriches life, broadens our horizons and gives us insights into different cultures. Teaching dance also includes teaching the culture, history and background.
Fun fact: Bachata (dance and music) from the Dominican Republic was even declared an Intangible World Heritage Site by Unesco in 2019 .   
Would you like to try our dance classes? Did these reasons convince you or your partner to start dancing? Join our workshops at one of our events and see how dance can change your life.